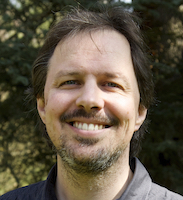 This is the personal website of Andrew Davison. I am a senior research scientist in the Department of Integrative and Computational Neuroscience (ICN), Paris-Saclay Institute of Neuroscience (CNRS/Université Paris-Saclay), where I lead the Neuroinformatics group. You might also be interested in my lab homepage or my Twitter feed. My ORCID identifier is 0000-0002-4793-7541.
My main research interests are in large-scale, data-constrained, biologically-detailed modelling of neuronal networks. My work at the moment has several strands:
Much of this work is tied together by the Human Brain Project and through the NeuralEnsemble community.
Mailing address
Institut des Neurosciences Paris-Saclay (NeuroPSI)
Département de Neurosciences Intégratives et Computationnelles (ICN)
UMR9197 CNRS/Université Paris-Saclay
CNRS, Bât. 32/33
1 Av. de la Terrasse,
91198 Gif-sur-Yvette Cedex
France